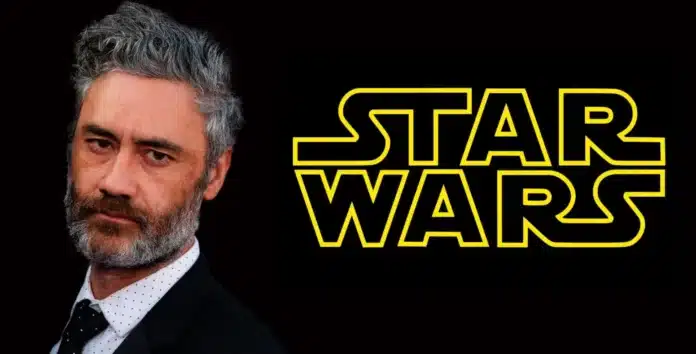 Taika Waititi travels to a galaxy far, far away, promising surprises and controversies.
In a cinematic universe where the familiar often meets the creative, Love and Thunder director Taika Waititi is ready to make his mark on the galactic world. Armed with his characteristic sense of humor and unique vision, Waititi enters this stardom with a promise: the film will leave no one indifferent.
An unknown director on the horizon of Star Wars
Known for his unpredictable twists and irreverent approach to his filmmaking, Waititi has recently confirmed the lead role in the new Star Wars project for Lucafilm. However, he comes with a caveat: His vision may not be for everyone. This statement, far from threatening, is an example of the creative courage that Waititi plans to bring to the Star Wars universe.
Under the presidency of Kathleen Kennedy at Lucasfilm, fans were faced with a series of Star Wars projects, many of which fell through the cracks. From Rian Johnson's canceled trilogy to Patty Jenkins' Rogue Squadron and Marvel Studios president Kevin Feige's secret project with "Loki" screenwriter Michael Waldron, the future of Star Wars is full of unknowns.
Between proof and argument
Unlike these stalled projects, Waititi's seems to be going from strength to strength. In a recent interview with Variety , the director of Love and Thunder (who also starred in episodes of "The Mandalorian") jokingly noted that the film "will make people uncomfortable." This statement raised speculation, especially considering the mixed response to the comedy approach in the MCU films.
Waititi recently confirmed that he will not be directing "Thor 5," instead focusing on other projects, including the Star Wars film. Although it is not sure what to expect from this collaboration, the focus seems clear: expand the Star Wars universe with new stories and characters, away from the iconic and popular elements.
Waititi, a visionary at the crossroads of two wonderful worlds
Waititi's addition to the Star Wars universe isn't just a change of director. It represents a bold fusion of two cinematic worlds. Whitey, whose unique and often hilarious style revived the Thor franchise, is now faced with the challenge of injecting his singular vision into a universe that has been both admired and criticized for its narrative rigidity and faithfulness to tradition. This creative fusion could result in an exciting renewal of the saga, offering a new narrative and new perspectives in a sea of ​​previously told stories.
Comparing Waititi's approach to other directors who have contributed to the Star Wars canon provides an interesting reflection on the future of the franchise. While directors like JJ Abrams and Rian Johnson have approached Star Wars with varying degrees of respect and experimentation, Waititi promises a more radical change.
His ability to mix humor with emotional depth may be just what Star Wars needs to stay relevant and engaging in an age where audiences are looking for stories that challenge convention. Waititi's ability to create unique worlds and tell stories that resonate with a wide audience could result in a refreshingly divisive version of Star Wars.
Expected turn or imminent danger
Whitey's work has drawn both praise and criticism. Thor: Ragnarok is considered by many to be one of Marvel's best films and has received mixed reviews, including Love and Thunder from Chris Hemsworth. In this vein, Waititi's foray into the galactic universe promises to be, at the very least, a fascinating cinematic journey, full of surprises and perhaps controversy.