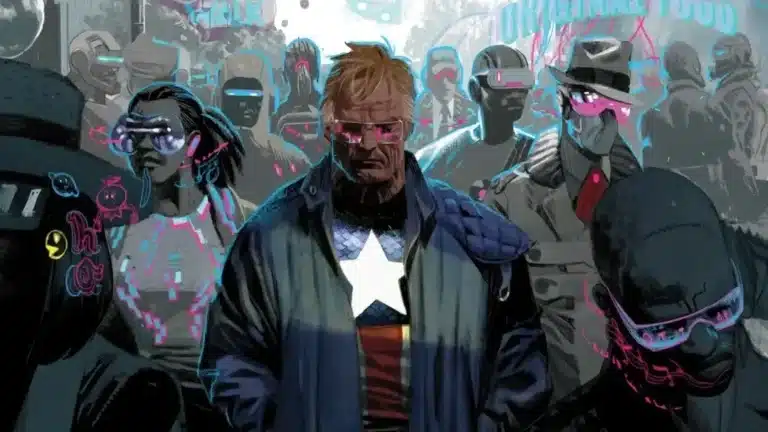 Marvel Comics will feature new covers and interior art for select series, celebrating classics and exploring the grim future.
Marvel Comics has surprised fans by revealing unpublished details of Avengers: Twilight, the long-awaited series set in a dystopian future, the work of Chip Zadarsky and Daniel Acuna. At a special conference for distributors, Marvel previewed what promises to be a major milestone in the series.
Electrical insulation and descriptive art
The highlight of the show was the different Twilight covers. Previously known as the originals by Alex Ross for numbers 1 to 3, and Acuna variants for numbers 2 and 3, number 4 is complemented by three new features: a main cover by Ross, an alternate by Acuna and another by Simone Bianchi.
Additionally, two interior pages without letters were shown from issue #3, which hits comic book stores in late February. These pages promise a fascinating visual narrative, preserving the essence of classic characters in an entirely new environment.
A legacy of heroes
At the heart of Avengers: Twilight is a profound reflection on the legacy and relevance of superheroes in a changing world. The story of Steve Rogers shedding the mantle as Captain America offers a unique perspective on the concept of heroism in times of crisis. This series presents a narrative in which heroism is questioned and interpreted, challenging the traditional understanding of heroes.
On the other hand, Avengers: Twilight is positioned as a mirror of our world, where the moral trials and tribulations of superheroes reflect the complexities of modern society. In this work, Zadarsky and Acuña weave social commentary with Marvel's signature action and drama to create a story that's fun and thought-provoking.
Another eye-opener was Acuna's character design sheets, which look like Captain America, Ms. Marvel and Iron Man, as well as an old Wasp, a team of Iron Cops and a new team of Defenders. Thanks to the cleverly integrated references, Zadarski emphasizes the story's accessibility to both new and veteran readers.
Steve Rogers: Over the mark
In Avengers: Twilight, the focus on Rogers, beyond his identity as Captain America, offers an inside look at a hero often defined by his shield and uniform. This series promises to unravel the layers of a character who is a symbol of hope and a tireless warrior. Aging Rogers explores the humanity and vulnerability behind the legend, in a world that has changed dramatically since his glory days.
Furthermore, the comparison between this dystopian future and the current Marvel comics highlights the evolution of the characters and their ideals. The contrast between Rogers' past and present serves as a mirror for readers, reflecting how the ideals and challenges of superheroes adapt to changing times. Twilight is not just a story about superheroes; It is also a reflection of the passage of time and the lasting legacy of the characters.
The plot of Avengers: Twilight
With an aging Steve Rogers at the center, Avengers: Twilight examines his last-ditch attempt to save the world and restore the legacy of the Avengers. In this dark Marv future, many of Cap's allies and friends are dead, replaced by a new group of deranged "heroes", some of whom have direct ties to past Avengers.
The official synopsis for the first issue describes a prosperous new world, where freedom is an illusion and avengers are unknown. Rogers, who is not Captain America, wonders if the American dream still exists and how to unite the Avengers in a world that has rejected them.
Avengers: Twilight issue 1 will go on sale on January 10, 2024, followed by issues 2, 3 and 4 on successive dates. Marvel promises a series that will not only entertain us, but also reflect the legacy and future of its heroes.