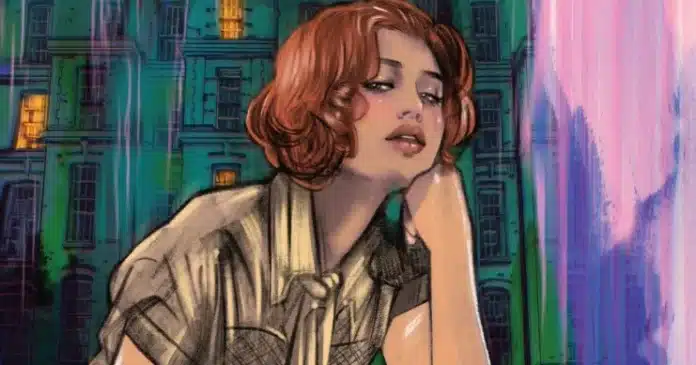 The team behind Supergirl: The Woman of Tomorrow takes Helen of Windward on a sword-and-sorcery adventure with a legendary flavor.
Following the stellar success of Supergirl: The Woman of Tomorrow, Tom King and Bilquis Evely mark their triumphant return with Helen of Wind, a dark horse comics saga that promises to ignite a spark of fantasy in fans' hearts. In a world where fantasy threads cover up a harsh reality, this new series is shaping up to be the next big thing in modern comics.
The inheritance of a house full of secrets
The story takes us into the life of Helen Cole, who inherits the grand Windhorn House after the death of her father, the famous pulp writer CK Cole. Arriving at the ancestral home is a whirlwind of emotions and loss of control. However, what started out as loathing of his new home soon turns to wonder when he learns that the walls of this house not only hold secrets but also become the gateway to the adventures his father has captivated in their stories.
Far from being mere narratives, the adventures of Otan, the fictional warrior created by his father, seem to lie beyond the confines of his home, waiting to be awakened in the surrounding forest. This is what Helen de Windhorn offers us to explore: a journey where sword and sorcery merge with the essence of classics like Conan the Barbarian and The Wizard of Oz to bring a Gothic fairy tale to life.
Celebrating the best in art collection
Helen de Windhorn's release is adorned with collectible alternate covers, with Evely & Lopes presenting the original and another in foil variations. On top of these, the artistic creations of Tula Lotay, Elsa Charretier and Massimo Carnevale, with variations inspired by Clay Mann and Walt Simonson with Laura Martin, are available to retailers. A tribute to Greg Smallwood's pulp cover is revealed at the end of Last Orders.
Helen of Winhorn #1 (of 6) hits comic shops on March 13, 2024, but fans can enjoy a sneak peek of what this series has in store now. In this work, the creative alchemy of King, Evely, Lopes and Cowles promises to recapture the imaginations of their followers and draw new readers in search of mysteries and epic adventures.
A new hero in the world of shadows and light
In Helen of Windorn, we find a protagonist who embodies inner struggle and transformation. Initially reluctant to accept her heritage, Helen Cole embarks on a journey of self-discovery and acceptance. Through her eyes, we witness how fiction merges with reality, and how her father's stories come to life, making her—and us—question the line between both worlds.
The comic immerses itself in a narrative that evokes the dark and glamorous elements of the Gothic genre, blending them with the splendor of sword and sorcery. The series promises not only to explore the dark corners of Winhorn House and the surrounding woods, but also to ponder the nature of the stories we tell ourselves.
With King's narrative skill and Evely's visual virtuosity, Windhorn's Helen is poised to be a visual and emotional odyssey that will leave an indelible mark on the comics industry and publisher Dark Horse.